Who's in charge here?
That's the question . . .
. . . that no one asked.
This weekend, my neighborhood turned out for a protest against racial injustice in the United States. I live on a quiet little street in Atlanta. Word was passed on social media that there would be a demonstration along a nearby thoroughfare.
And people came . . .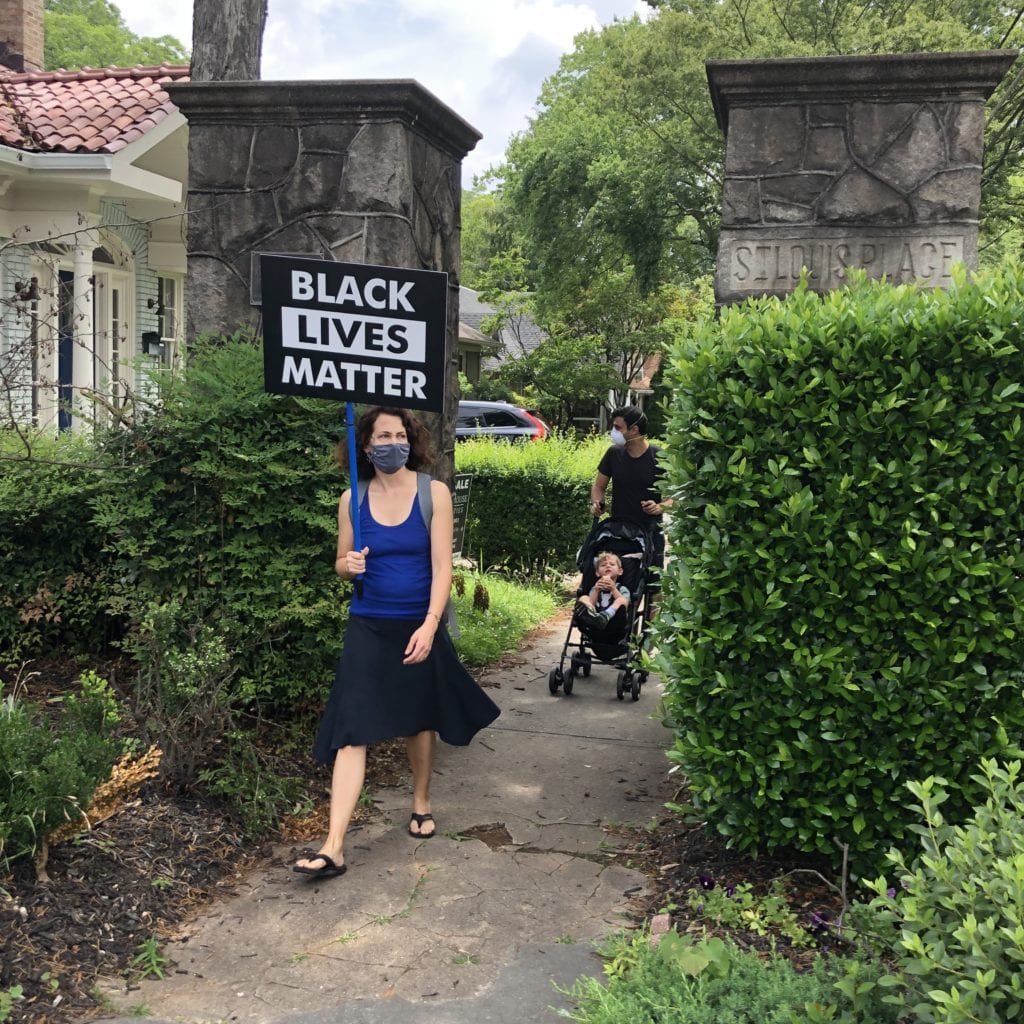 And came . . .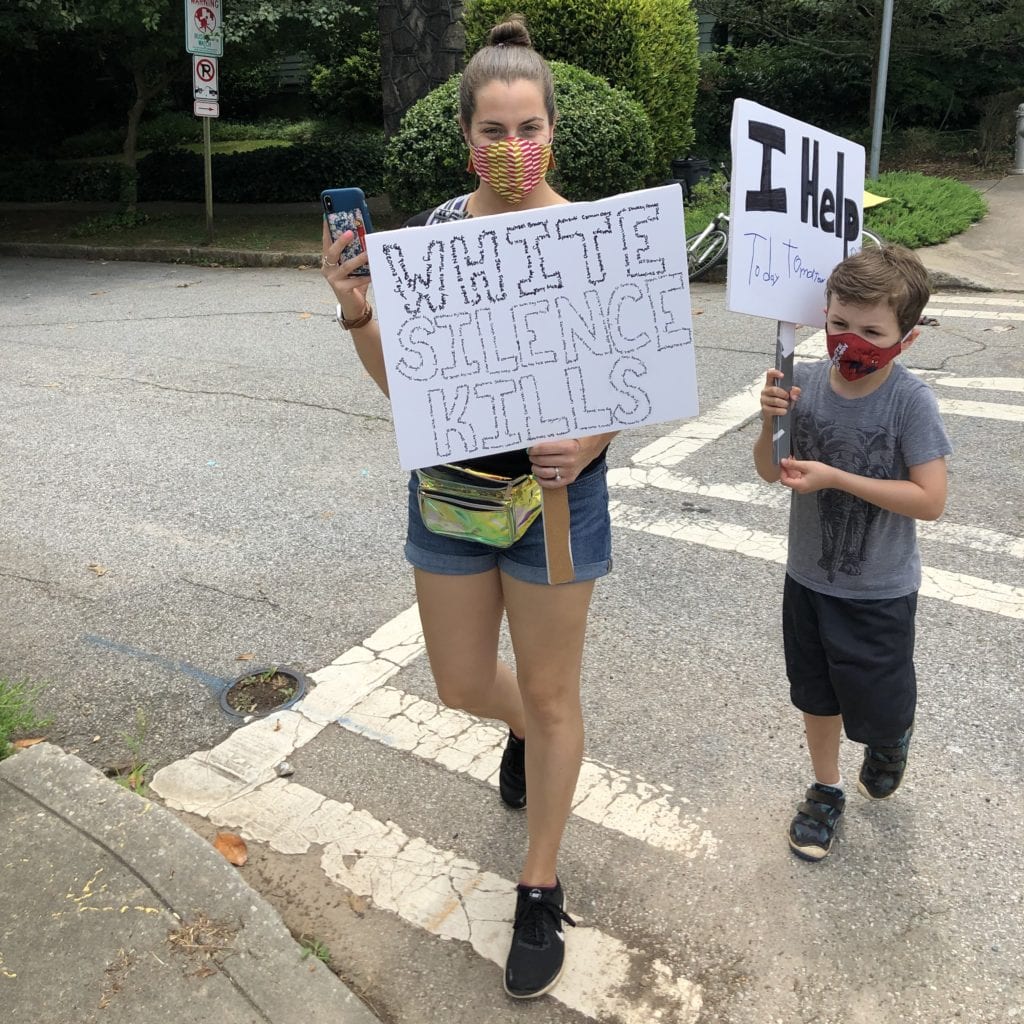 And came.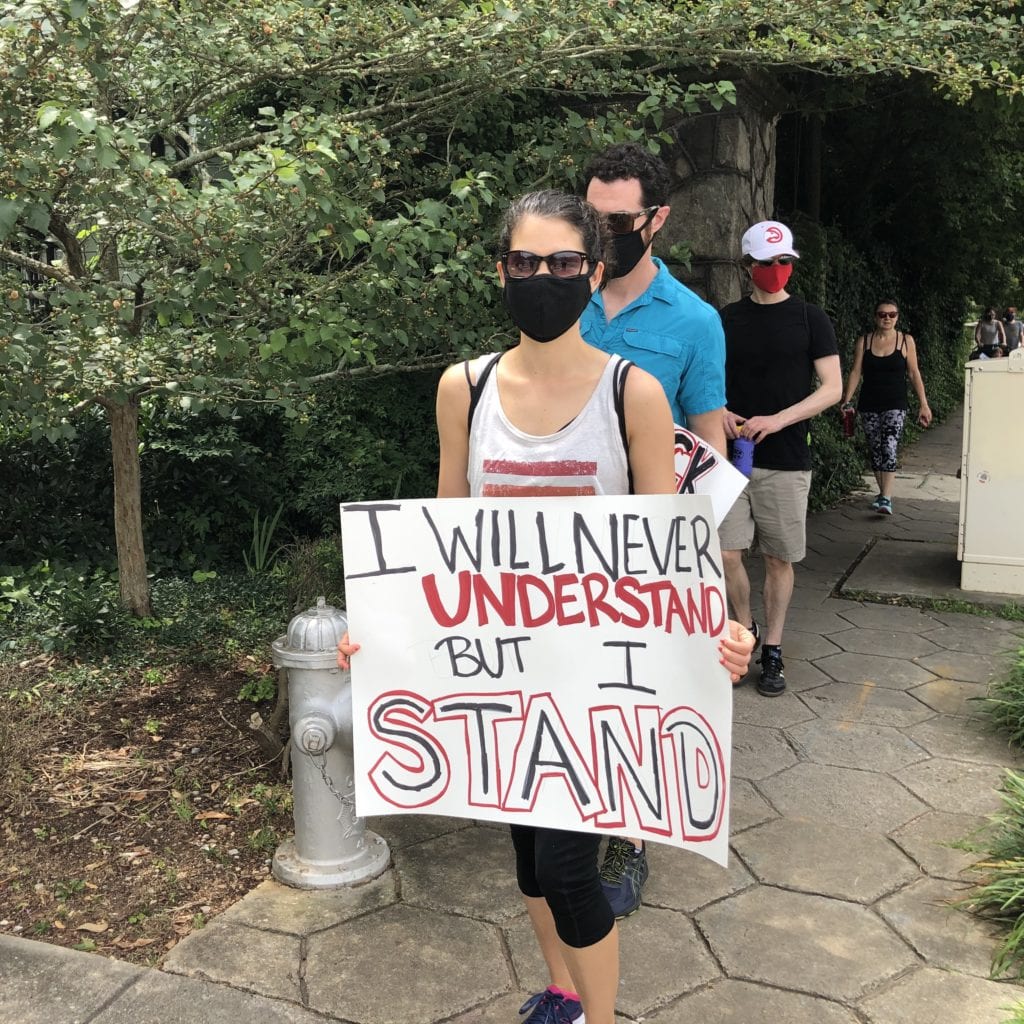 Old people, young people, especially families with small children. Pouring out of their houses and down the street. Almost everyone had a home-made sign.
Like this one: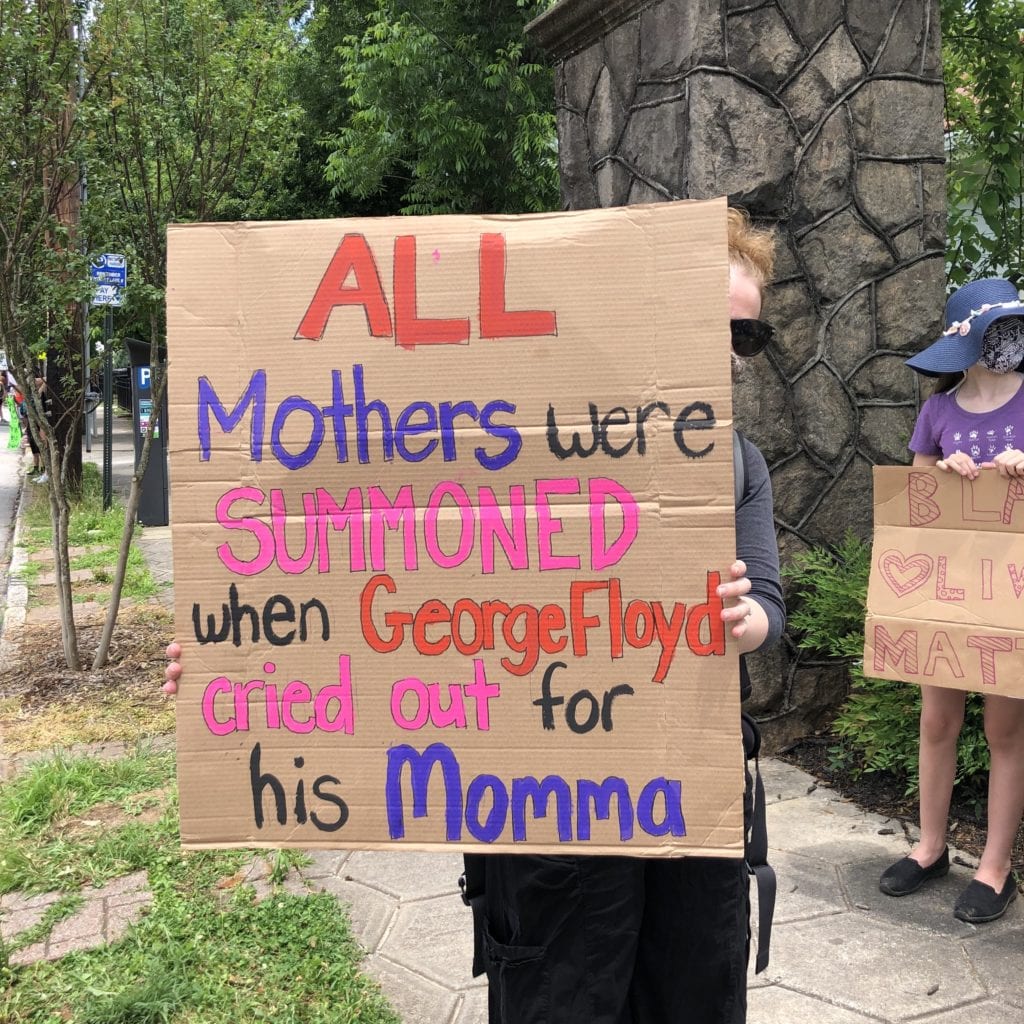 The organizer behind the demonstration – one of our neighbors, named Hillary – modeled servant leadership as well as I've ever seen.
Hillary drew up a plan, persuaded volunteers to help and got the word out. No self-promoting, no self-serving, no self-aggrandizing. No campaigning or selling. Just concern for the greater good. Real humility.
You can see Hillary's flyer at the bottom of this post.
And, wow, did the neighbors respond. They lined that nearby thoroughfare for about two miles. They held their signs, waved at well-wishers and joined (at an appropriate social distance) in a common commitment to justice. They educated their children.
And you know who was in charge there?
Everyone.
Describing the servant-leader thousands of years ago, the Chinese philosopher Lao Tzu said:
"A leader is best when people barely know the leader exists; when the leader's work is done, the aim fulfilled, the people will say: we did it ourselves.."
Great work Hillary, we did it ourselves – thanks for your servant-leadership last weekend.
* * *
Of course, we have a long way to go before achieving racial justice in our country. We are at a moment in time when we need more and better servant leadership.
Ultimately, inaction by servant-leaders and potential servant-leaders is the greatest enemy of justice.
And as Dr. King reminds us:
"Injustice anywhere is a threat to justice everywhere. We are caught in an inescapable network of mutuality, tied in a single garment of destiny. Whatever affects one directly, affects all indirectly."
So, let's be like that servant-leader Hillary. If it fits you, organize a protest. Or follow a servant-leader who does. Be seen, be counted, be a voice for the voiceless. If those things don't fit you, then invent a role that is uniquely appropriate for yourself as an individual. Create dangerously!
If you prefer quiet, then at least you can listen – deeply, mindfully and actively. Perhaps you may yet hear that still, small voice calling you to action.
Concern for the greater good is something that distinguishes servant leadership from other leadership approaches. Accordingly, silence is not a servant leadership option.
‪"In the end, we will remember not the words of our enemies, but the silence of our friends."

– Martin Luther King, Jr.
What do you think? As always, we appreciate your views.
Joe